In this interview conducted in July 2005, M-1 of the Dead Prez group presents the "Hands off Assata" campaign, launched following the US government's $1 million bounty on Assata Shakur's head on May 2, 2005.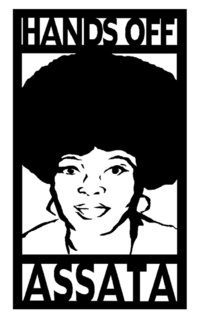 Dead Prez is one of the most political groups in the national hip hop scene. For them, their music is at the crossroads of NWA and P.E. Unlike most political artists, M-1 does not just talk. He is involved in revolutionary campaigns to improve the lives of the black communities throughout the country, with national organizations such as the Prisoners of Conscience Committee, of which he is "Minister of Culture". He gives us here what he has to say about the freedom fighter, Assata Shakur.
Assata Shakur was classified as an "domestic terrorist" by the FBI. This bounty was the result of more than a decade of offensive by conservative politicians, police lobbyists and anti-Castro Cuban circles. In 1998, Congress adopted a resolution calling on the Cuban government to extradite 90 political refugees, including Assata Shakur. After the 2005 bounty proposal, pressure to extradite her intensified, particularly after the transfer of power between the Castro brothers. In 2013, the bounty rises to $2 million and Assata Shakur becomes the first woman to appear on the FBI's list of "most wanted terrorists", 40 years after the shooting in New Jersey that resulted in the death of a cop and Zayd Shakur, and 30 years after her escape from prison.
The "Hands off Assata" campaign, aimed at obtaining the rescinding of the bounty by proclaiming "Assata is here at home", denounced what it conceived as an appeal to "mercenaries to kidnap and kill" Assata, violating Cuba's sovereignty, and stressed the need to make Assata Shakur the symbol of the past and present struggle of the black American communities against racism and imperialism.